Soudal Quick-Step is teaming up with South Pole to continue their fight against climate change. To support this mission, the team is launching a new auction featuring an exclusive pair of rainbow sneakers from SJ, the lifestyle brand of Safety Jogger. An identical pair to the ones Remco Evenepoel often wears on stage, featuring Evenepoel's signature.
The profits from the auction will be donated to the Myamyn project in Australia, where Evenepoel became World Champion last year. The Annya State Forest in southwestern Victoria is an area of high ecological value with numerous vulnerable and endangered plant and animal communities. In 1997, sections of the forest were illegally cleared for blue gum plantations. The Myamyn project wants to restore the site and protect it in perpetuity from land clearing.
Soudal Quick-Step will auction a limited edition of Safety Jogger's TC9700 model: a comfortable and timeless sneaker, featuring world-champ stripes and Evenepoel's signature. It is also eco-friendly, made from recycled leather and featured with a recycled lining and removable insoles. In addition, the shoe has a flexible outsole made of natural rubber. These sneakers are not just a stylish accessory but a powerful statement of support for the team's #ItStartsWithUs campaign, a movement advocating for a sustainable future. By wearing them, you'll be advocating for the environment and joining the team's mission to make a positive impact on the world.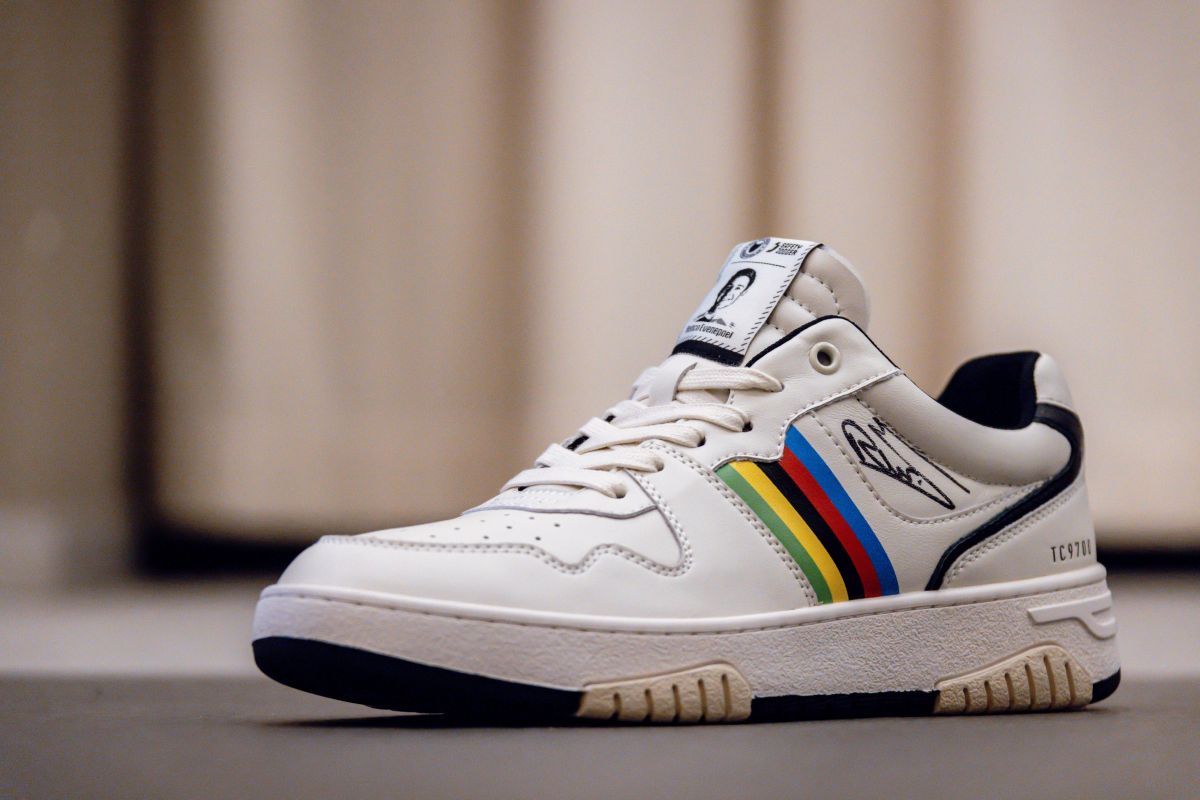 Both Safety Jogger and the team are proud to join forces for this auction. "These exclusive rainbow sneakers, signed by Remco Evenepoel, symbolize our shared dedication to a greener future", Safety Jogger says. "We walk the talk when it comes to sustainability with our three brands - Safety Jogger Works, Safety Jogger Adventure and SJ - and are proud that we can support the vital restoration efforts of the Myamyn project with this unique sneaker."
Do you want to step in the shoes of Remco Evenepoel while making a positive impact on the world? Place your bid now on https://auction.co2logic.com/itstartswithus-soudal-quickstep and support the Myamyn project! Evenepoel is already wearing them during the Belgian Championships, and you could be the lucky owner of these limited-edition shoes!
Photo credit: Wout Beel