Together for a sustainable future.
Deceuninck – Quick-Step have partnered up with Ekopak. The Belgian based Ekopak, who recycles and revalues water, will be one of the official shirt sponsors for the next three years.
Sharing a common sustainability strategy as the team and working hard for our planet, Ekopak makes it possible to save millions of liters of water, by designing and using technologies to reuse all sorts of water from rainwater, surface water and wastewater. Water is a precious and crucial element, it's the driving force for all nature, and importantly, something without which our riders can't perform.
Currently active in Belgium and several other countries – such as France, Ireland, Portugal, Poland and Luxembourg – Ekopak's team is working hard, as is the Wolfpack, to play an international leading role with Ekopak Sustainable Water. Ekopak wants to deliver the best technology by putting resources into research and development, constantly innovating and giving a top service to their clients. They can provide water at any time to companies for production facilities, as well as drinking water for private purposes, making a perfect partner for the Wolfpack and our #ItStartsWithUs sustainability campaign.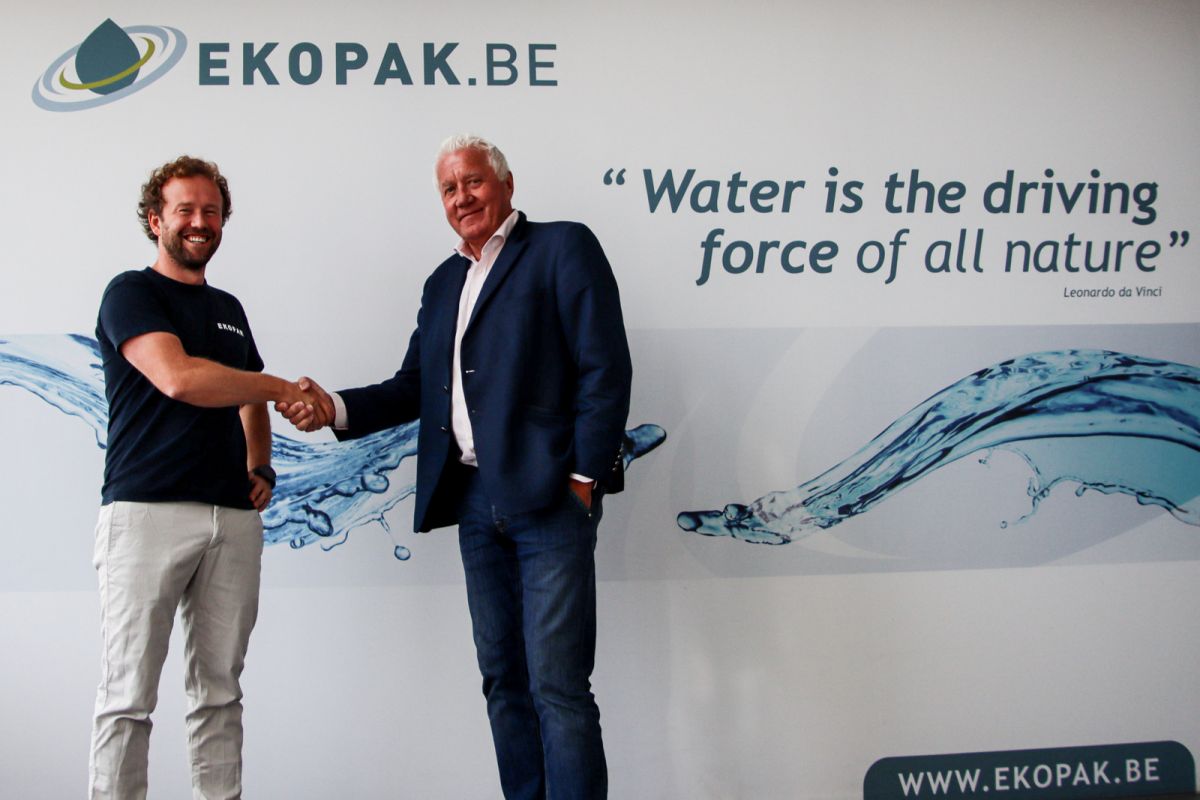 Deceuninck – Quick-Step CEO Patrick Lefevere is very delighted to welcome Ekopak onboard for the next seasons: "The team has a lot in common with Ekopak, especially our ItStartsWithUs campaign, which perfectly matches their sustainability commitments. We both want to grow internationally and be the leading example; without water the riders can't win. It's an essential product that we constantly use. Quality by using recycling technologies is the future and we are happy to also take the next step in this direction."
Ekopak CEO Pieter Loose said: "Just like cyclists, companies can't perform without water. Constant access to water is crucial in many industries. Therefore, Ekopak offers them innovative solutions to purify, treat and recycle water – all around the globe. Through our products and services, we make it possible to convert up to 90% of wastewater into process water. What unites The Wolfpack and Ekopak is our clear way of working: sustainable, international and performance-oriented. The ultimate goal of both of us? To win and win again."